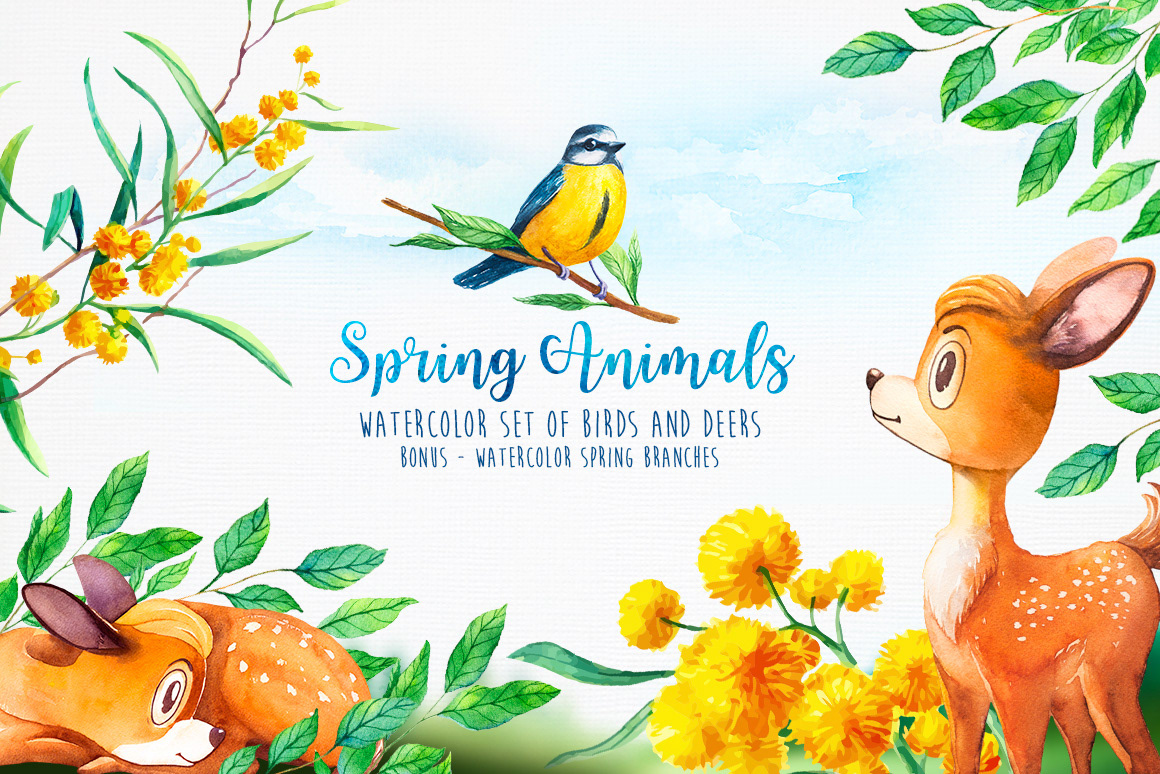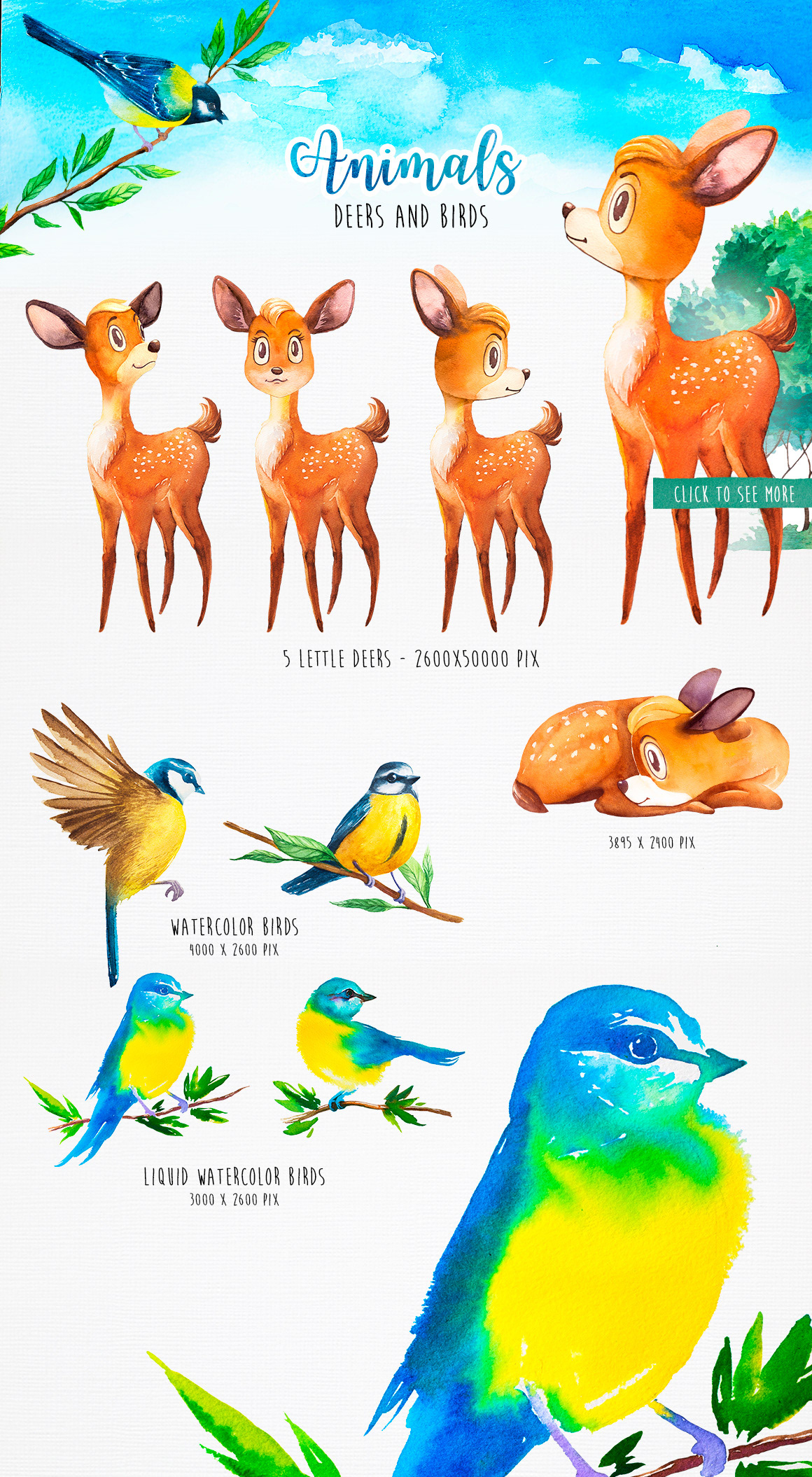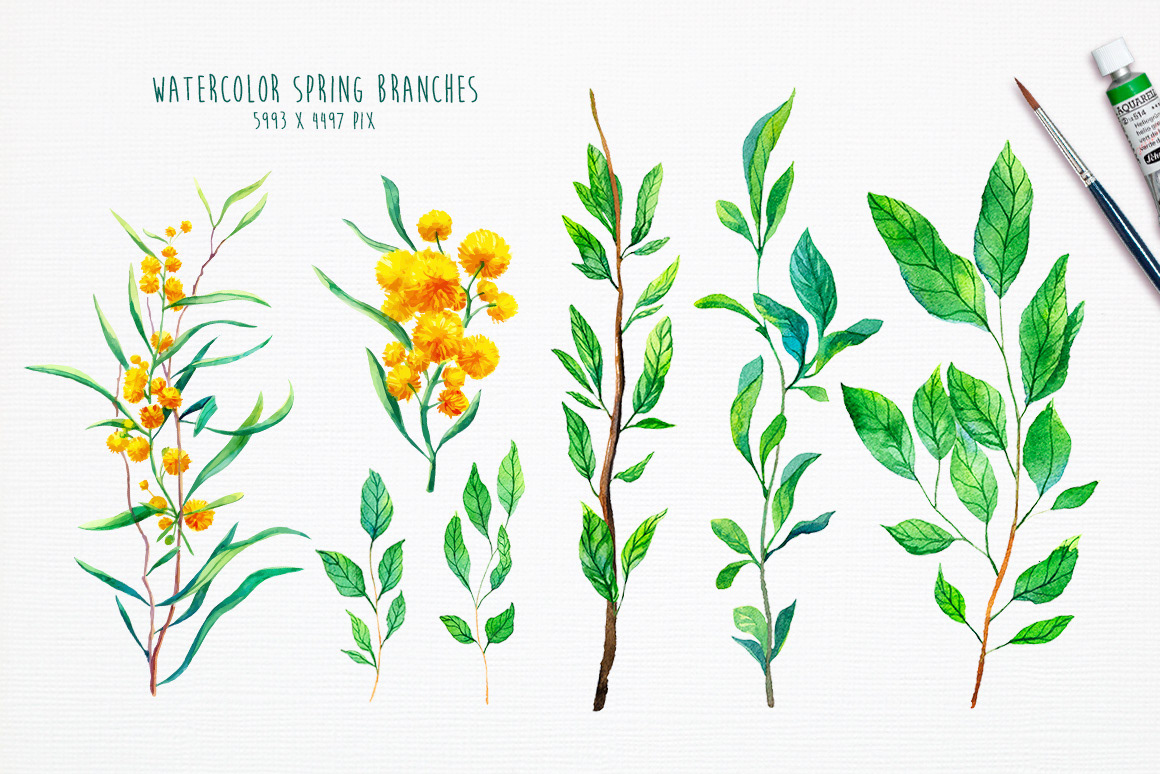 Watercolor Spring Animals
Cute little deer and adorable blue tits are creatures, which we usually associate with arrival of spring, when something new is coming to life. These adorable beings will look great on stickers, banners, various cards and posters. You can also see these little buddies as a fine decoration of children's room or any children's party events. 
Charming deer and spring blue tits will be a perfect addition to children's books designs, scrapbooks, albums, t-shirts and many more. To conclude, these adorable cuties will make your life much brighter and nicer. In this one-of-a-kind collection we offer you: 6 amazing deer illustrations, 5 wonderful bird illustration, 7 attractive brunch designs and 1 unique seamless pattern.
These hand-drawn illustrations pack a punch. I use only the highest quality watercolors for vibrant hues and rich saturation, and premium paper for a pleasing watercolor texture. It's charming art, not digital embellishment. Offering unique illustrations from the artist's hand, vectorized and optimized for your digital and print products.