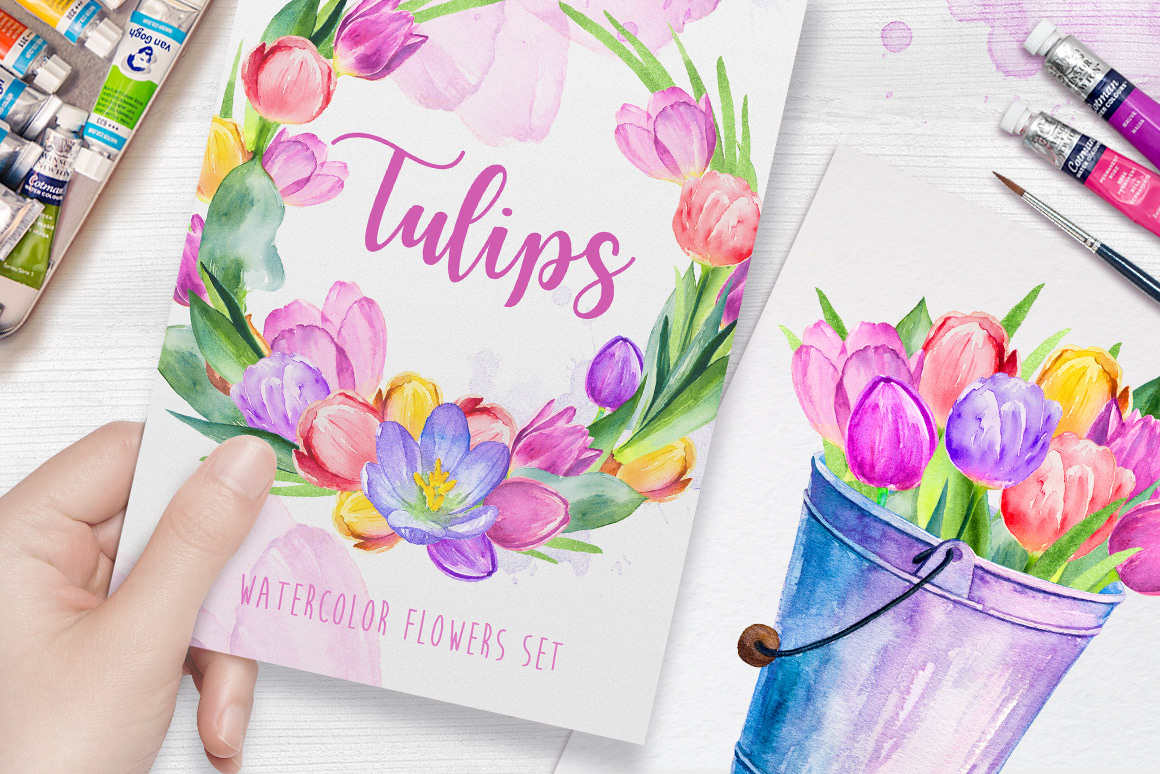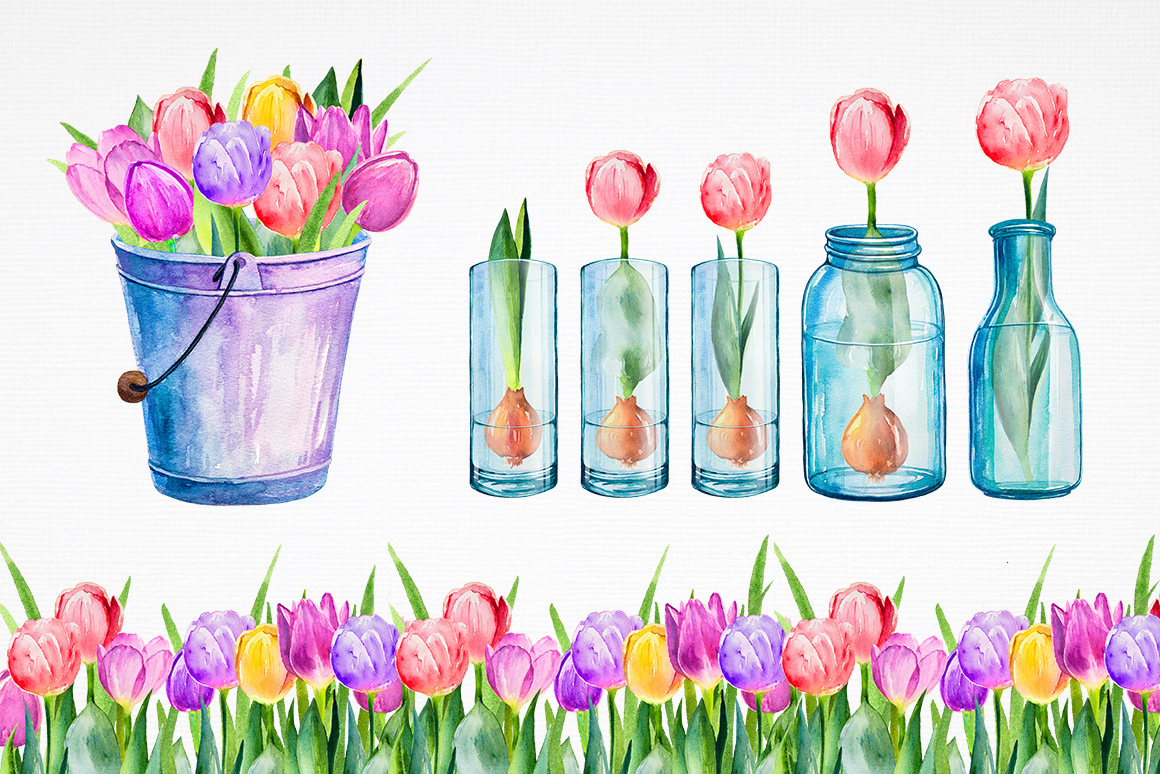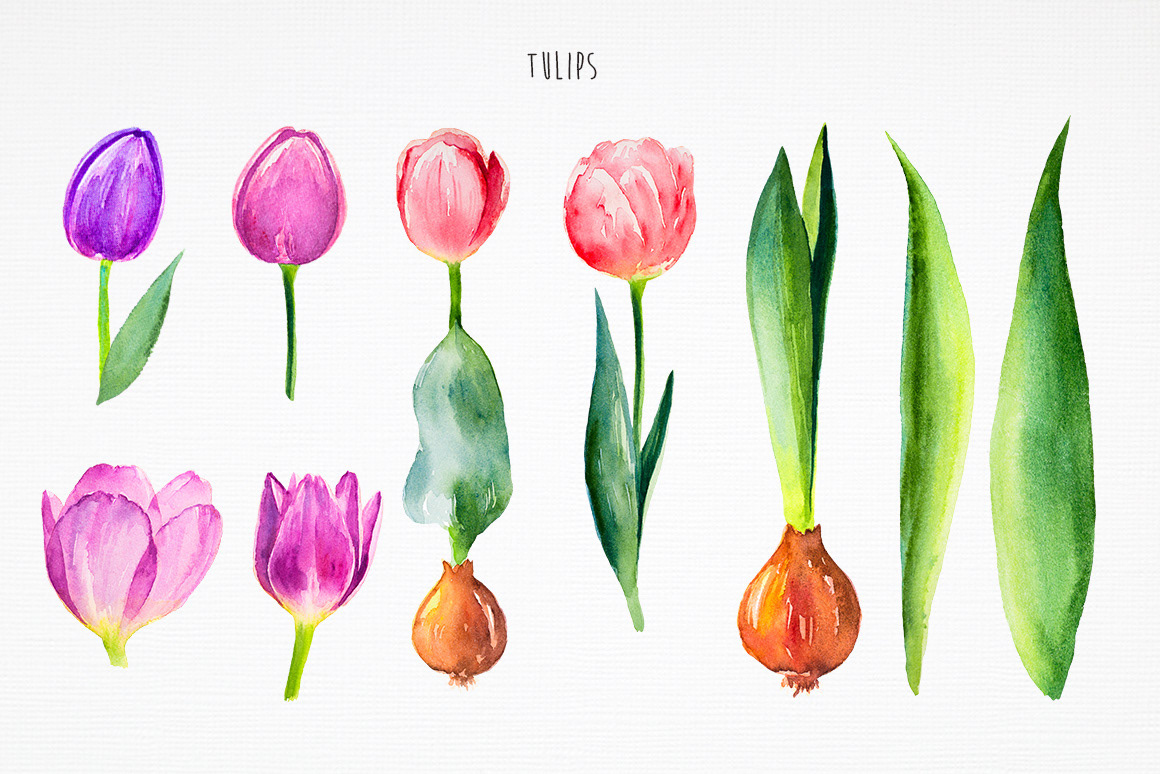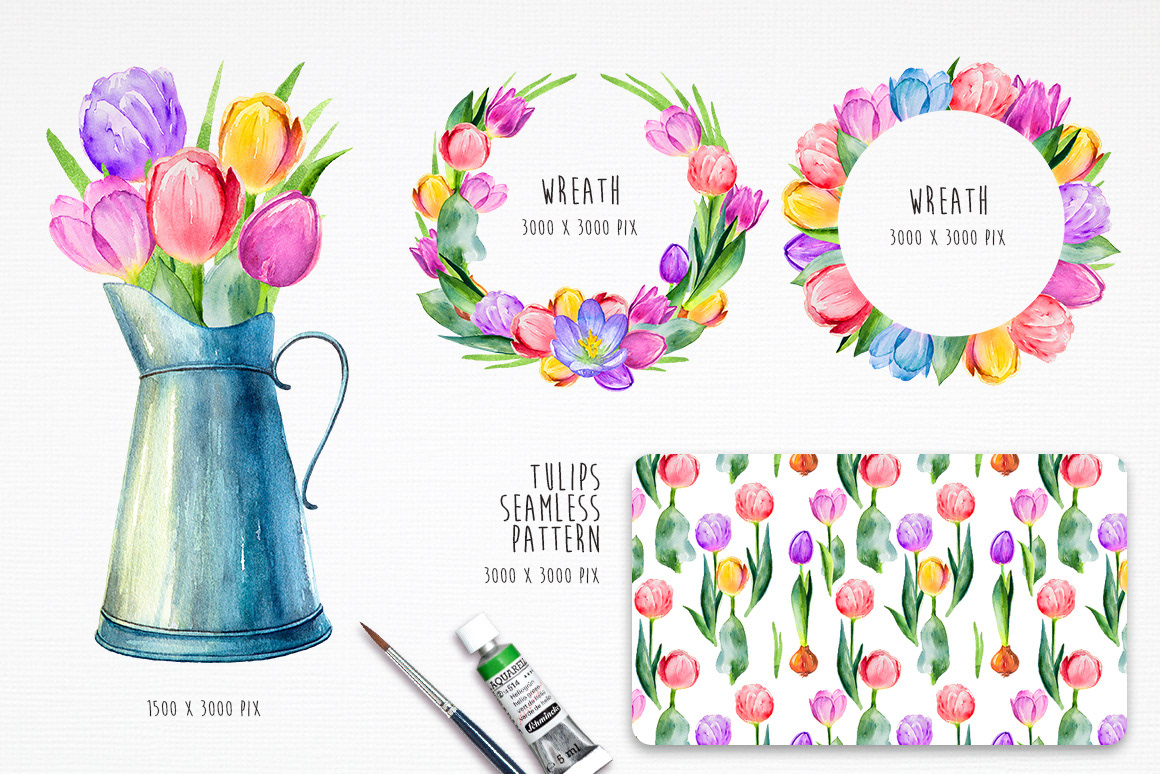 Watercolor Tulips. Excellent collection of spring flowers.
Have a look at this wonderful set of spring flowers. This magnificent collection will have a huge success in decorating a bedroom, if you want to add some bloom to it. As well it will look gorgeous in an office, creating a warm and comfortable atmosphere. The collection is full of joy and bright elements, which you can clearly see looking great as decoration anywhere in the house. 
Closely about that, you can remember seeing those spring flowers in vase embellishing bathrooms, therefore this smooth collection will look amazing if printed on tiles or simply framed on the wall. To tell the truth, there are thousand ways to use this set as a design material; it includes: six flower drawings, rich with vibrant colors, four charming leaf drawings, two wreath designs, three glass vase designs, two fancy bucket drawings and 1 unique seamless pattern will fill your soul with warmth and a pinch of spring romance.
These hand-drawn illustrations pack a punch. I use only the highest quality watercolors for vibrant hues and rich saturation, and premium paper for a pleasing watercolor texture. It's charming art, not digital embellishment. Offering unique illustrations from the artist's hand, vectorized and optimized for your digital and print products.